Designing photography websites reside in a very special niche inside web design. This is because the images used on the website are the most important elements to impress your site visitors. That's why it is highly recommended that you choose and display images as creatively as you can. It is also important not to lose focus on the main goal of your website while doing so.
Don't know where and how to start? Here's a little secret. During web design courses, web design instructors will share and discuss the best and worst website designs that can be found on the Internet. The point is to introduce what actually works and what doesn't in the world of photography sites.
Whether you are a photographer trying to showcase your portfolio or a budding web designer trying to learn how to design a great photography site, getting inspiration from top notch photography websites will always be in your advantage. Here are seven alluring websites in the photography niche which have won at least one SOTD (Site of the Day) at reputable web design websites such as Awwwards and CSS Winner.
iFly50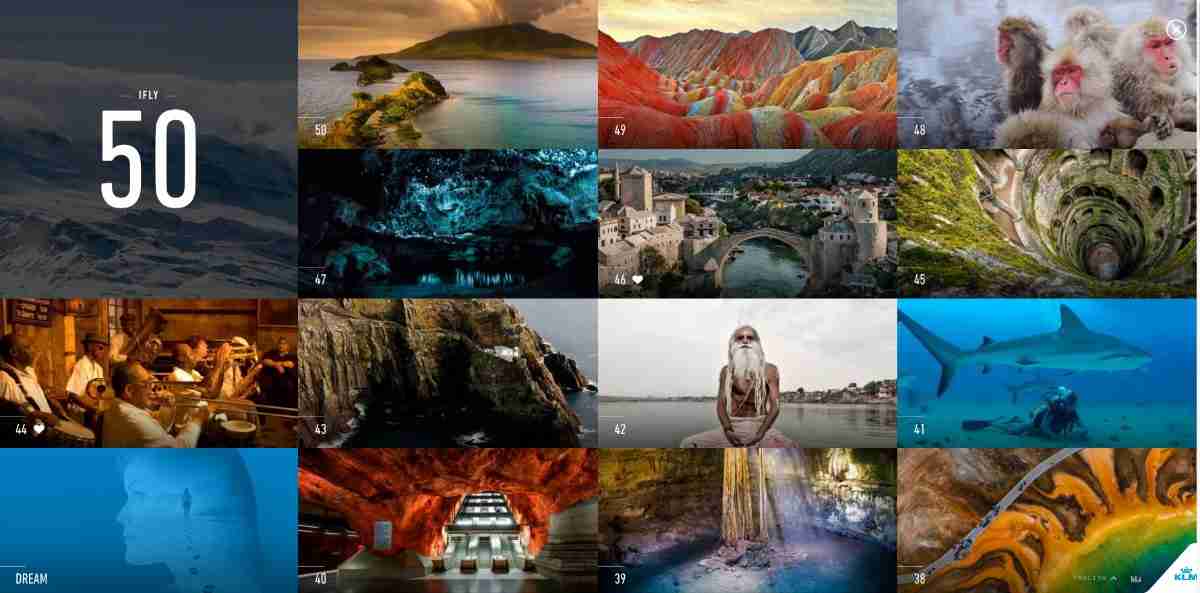 Get inspired at http://www.ifly50.com/
iFly50 was created to celebrate and commemorate the fiftieth edition of the iconic IFLY KLM Magazine. The website was voted SOTM and SOTD at a couple of web design showcases, and these awards definitely did not come by luck. This website which features the ultimate travel collection (displaying more than 50 mesmerizing destinations from all over the world) has perfectly incorporated sound to become an enhancement while you admire the high-quality photographs.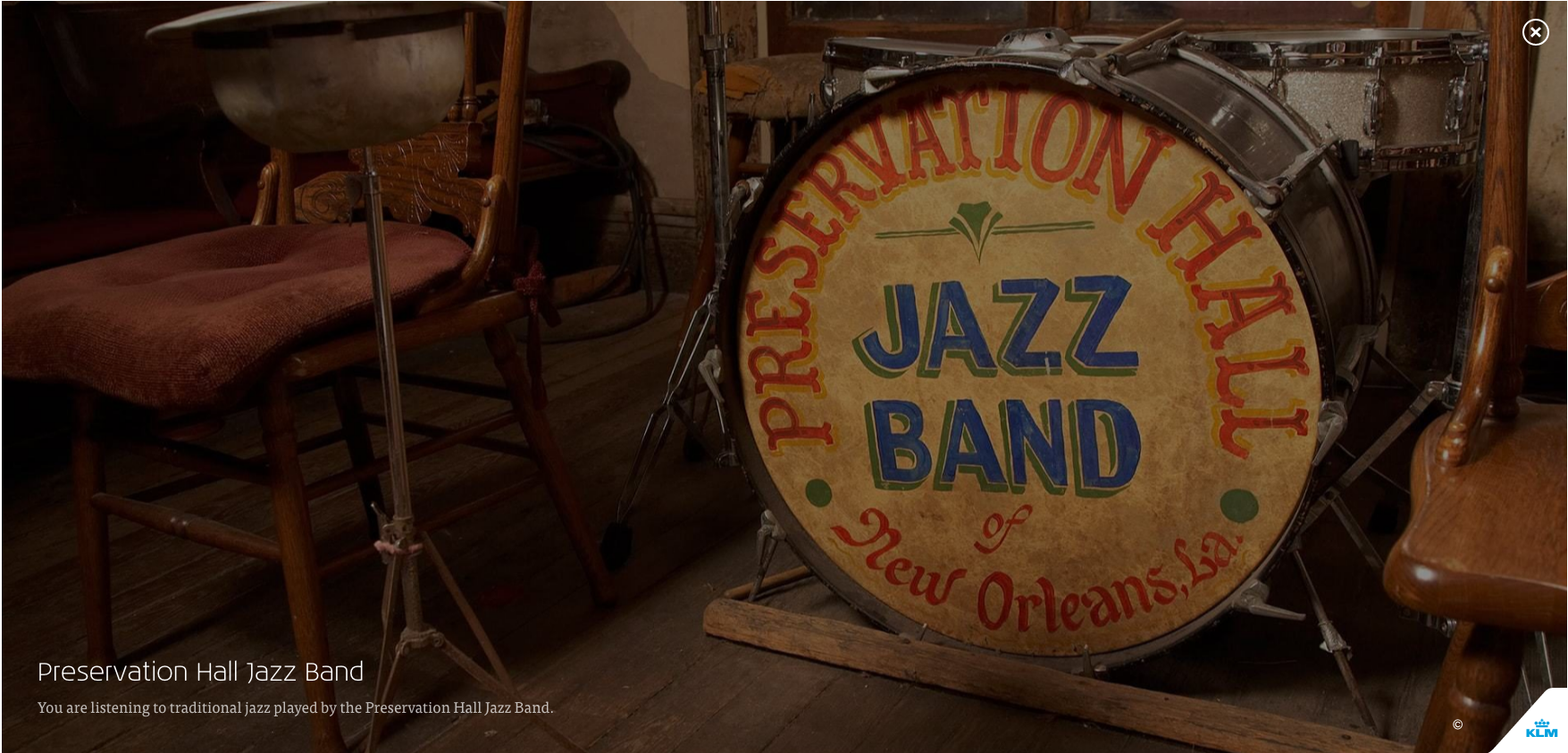 iFly50 is interact with the audience by having a campaign "Like your 5 favourite destinations and win 2 tickets!". What are your favourite spots in our top 50? Like 5 destinations (click on the heart at the top) and win 2 tickets to one of your favourite places! Be picky! and inside the cool pictures, you can hold spacebar and get reach more and it's not just a simple text. Some of the destination has a video of the place too, and also audio music to push more emotion of the place you get in.
HelloThierry
Get inspired at http://www.hellothierry.com/
HelloThierry works very well as a photography-folio, with poignant web design elements that are based on aesthetical neatness, minimalism, and sobriety. This website has been voted as SOTD at both CSS Winner and Awwwards. Rich in animation and transition effects, the background images in the website run like a slideshow gallery, making any visitor to the site truly focus on the images themselves.
Greenpeace | Stranded Whales
Get inspired at http://www.gestrandete-wale.info/
This is a fantastic website that certainly stands out from the crowd. With the flawless combination of cutting edge technology and photographic media, the video based scroll site (some in some 360° view) will take you on an adventure out to the Northern Sea.
Getty Endless

Get inspired at http://www.gettyendless.com/
Getty Images is widely recognized as a world leader in visual communications. They have created a website, which was voted SOTD at CSS Winner, to launch their new global campaign called Millions of Images. Endless Possibilities. Here, you will see photos from Getty Images used to reconstruct famous faces in the most interactive way.
Gettey Endless has a gimmick invisible on the site, when you scroll a mouse it will show a piece of pictures and move to arrange on one image together that seems like jigsaws, and if you still go on, a piece of picture will move a bit and expand step by step in the same time while you scrolling your mouse.
Next Rembrandt
Get inspired at http://www.nextrembrandt.com/
In this interactive photography website, users can bring back to life one of the greatest painters of all time through the incredible artistic film project called The Next Rembrandt. The research that has gone into this project is nothing short of amazing. The team members are from major tech giants such as Microsoft and ING. The sleek website design just pulls you in and makes you happy to sit through the entirety of the accompanying film that provides incredible insight into the project and process.
B&O PLAY's Portraits
Get inspired at http://www.beoplay.com/
Portraits by Bang & Olufsen Play is a wonderful photographic website that highlights the aesthetic appeal of fashion-forward portraits (fashion and wearable technology) through a series of stylized imagery. Its bright use of colors certainly reflects the theme which the project stands for. Just like a museum, the portraits are hung up on walls, easily drawing the viewer's focus onto them. As you scroll down, you will notice a zoom in effect onto important parts of a fashion wearable. If you are planning to incorporate an e-Commerce functionality into your photography website, this technique will prove to be most beneficial.
Rainforest
Get inspired at http://www.rainforest.arkivert.no/
The website flawlessly incorporates unique videos and immersive 360-panoramic images through WebGL. Visitors get to explore the rainforest as the JavaScript API that is responsible for rendering interactive 3D computer graphics and 2D graphics make the experience a lot more realistic. As you admire the beauty of the rainforest through the site, you will feel an urge to play an active part in protecting nature.
Ready to start your own photography website after getting inspiration from these websites? What you can learn from these examples is that you certainly need stellar images. If you want to learn how to take better photographs, why not take up a photography course in Bangkok today? You will certainly be glad you did!
[text-blocks id="59327″]