Adobe Illustrator comes equipped with many types of measurement options to suit your comfort and project needs. Whether it's pixels, the metric or imperial system, Adobe Illustrator has you covered.
Working in Pixel Measurements
A pixel is the smallest unit of a digital image or graphic that can be displayed and represented on a digital device. Pixels are combined to form a complete image, video, text, or any visible thing on a digital display like mobiles, tablets or computers. Usually round or square, they are typically arranged in a 2-dimensional grid. A pixel is the basic unit of measurement in digital graphics.
Setting your units in pixels is ideal for: 
UI digital design projects such as Web page design, Theme design (WordPress, Shopify, etc.), Game interfaces, App design & Icons.
Publishing Content Online in the form of images (.jpeg .png) like Social media posts, Infographics, Banner ads & Product images
Graphics for Film & Video like Thumbnails, Motion graphics, Gifs, Title sequences & Text.
This will help you to set your artboard in the right dimensions for the digital project you are working on. For example, in creating UI graphics for the iphone X, your artboard would be set to 1125 x 2436 px, enabling you to work and export files at the appropriate image resolution. Setting units to pixels will help documents more accurately reflect what your end users' target devices will show.
Working in Metric or Imperial Measurements
The metric system (centimeters, millimeters, meters) was developed in France in the 1790s – it's used by virtually all countries in the world. Interestingly, three countries in the world do not use the metric system, despite its simplicity and universal use. These are Myanmar, the United States, and Liberia, which follow the Imperial system (inches, feet, yards). So the choice between either is up to you and your team's comfortability.
Both systems are used primarily for Print design. Setting your units in the Metric or Imperial system is ideal for:
Art and illustration like T-shirt designs, Graphic patterns for textiles, Book covers, Technical illustration, Concept art & Graphic novels
Visual Identity Design such as Logos, Business Cards & Letterheads
Packaging design
Publication design such as Books, Newspapers, Newsletters, Directories, Annual reports, Magazines, Catalogs
Print marketing design like Postcards, flyers, Magazine and newspaper ads, Posters, banners and billboards, Brochures, Vehicle wraps, Signage and trade show displays, Menus
Environmental graphic design such as Signage, Wall murals, Museum exhibitions, Office branding, Public transportation navigation, Retail store interiors, Event and conference spaces. You could choose to work in meters or yards for larger print projects.
Working in Pica Measurements
A "point" is a unit for measuring the size of letterforms, and line spacing. Point systems were developed by typographers then adapted and reinterpreted by type foundry companies. The French typographer Fournier is generally credited with creating a functional point system in the mid 18th century. 1 point = 1/72nd inch (Postscript point to true inch). A "pica" is a unit for measuring aspects of page layout, text width, column width, spaces, etc. 12 points = 1 pica & 6 picas = 1 inch.
Setting your units in picas is ideal for:
Custom typographic work like designing a new typeface or customising an existing one
Publication design such as newspapers, magazines, newsletters, books & catalogs
Change your documents units of measurements easily by following the steps below.
I had created a logo design in pixels for digital use, but now my client would like to create some print marketing materials for his brand too. Let's change the units of measurements from pixels to centimeters in a few quick steps.
Note: This measurement option affects rulers, measuring the distance between points, moving and transforming objects, setting grid and guides spacing, and creating shapes.
Step 1:
Make sure your rulers are visible by pressing the keyboard shortcut CTRL-R for PC or Command-R for Mac. You can also go to the menu: View > Rulers > Show Rulers.
Step 2
Right click the ruler and select the unit of measurement you want to work in.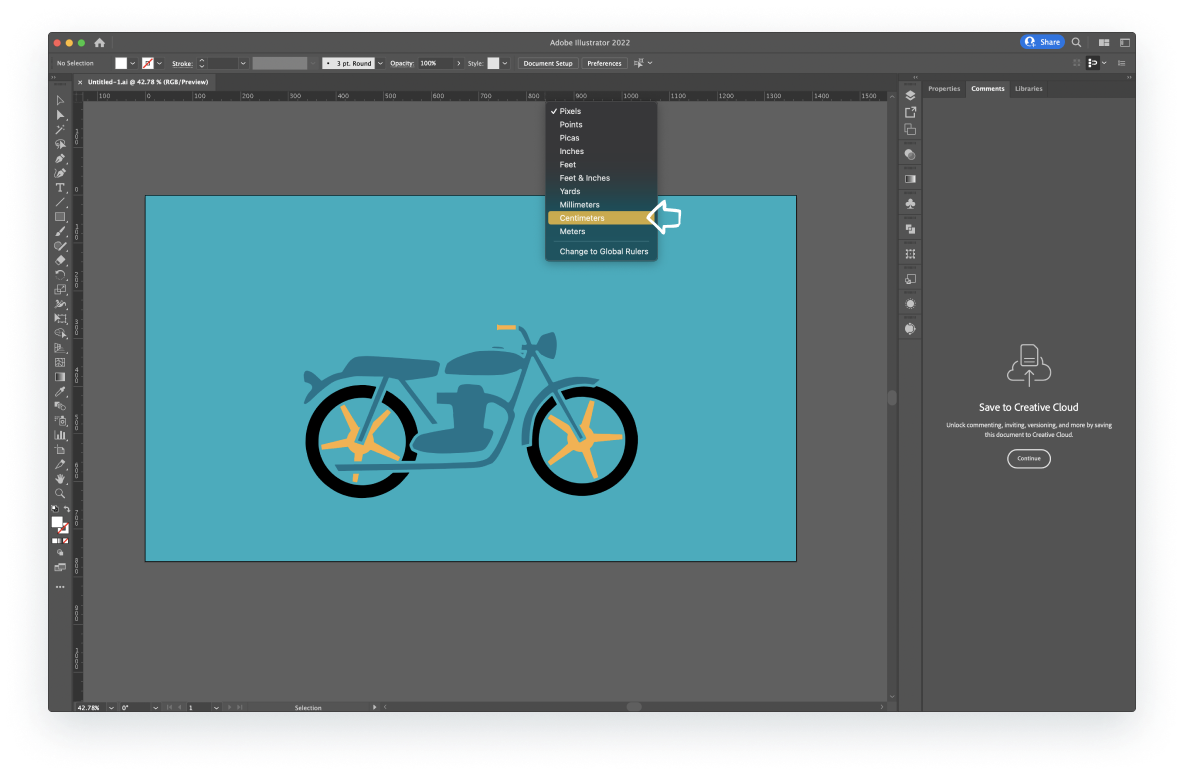 Step 3
Now the rulers have changed to centimeters. I'd like to change the artboard dimensions to 25 x 30 cm for a Poster design. Go to the artboard tool in the toolbox on the left and double click.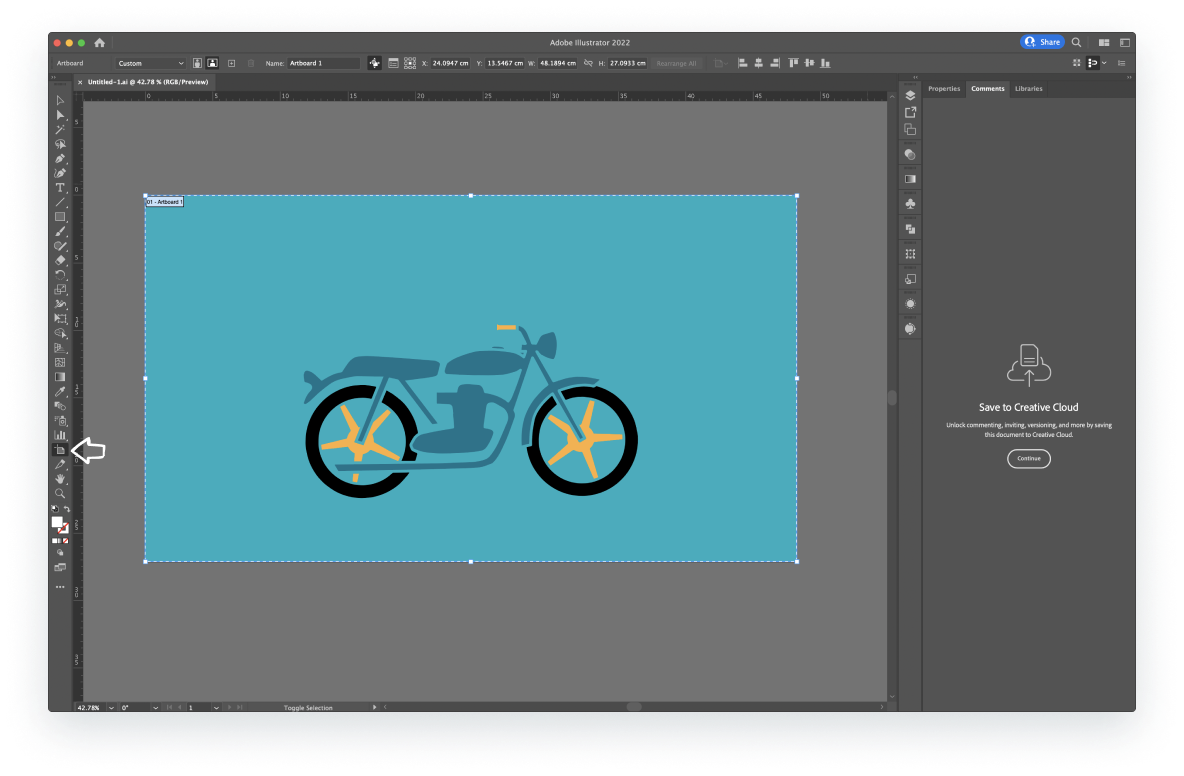 Step 4
The Artboard options window should pop-up, and as you can see I can change the Width & Height in centimeters.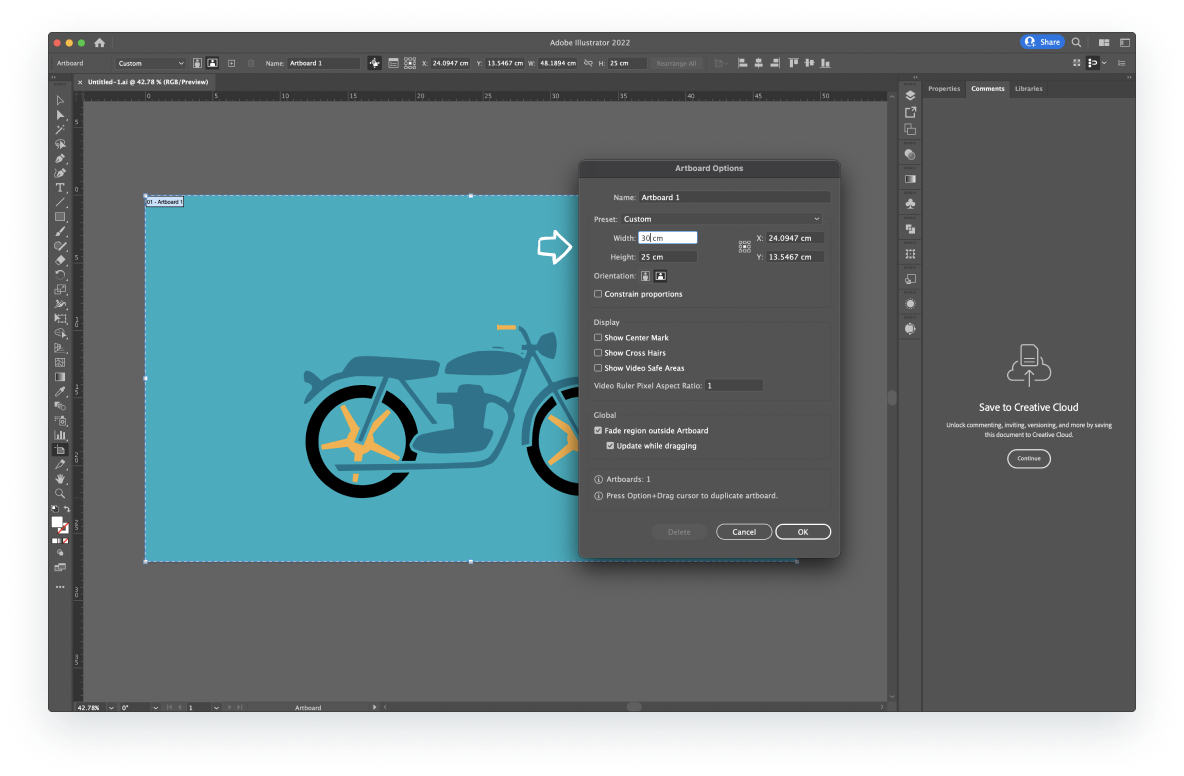 Change the units of measurements for Stroke and Type
Adobe illustrator also has the option of changing stroke measurements to picas, points, pixels, centimeters, millimeters, inches – and Type measurements to points, millimeters, inches and pixels. This is how to do it:
Step 1:
In the top menu, go to Edit > Preferences > Units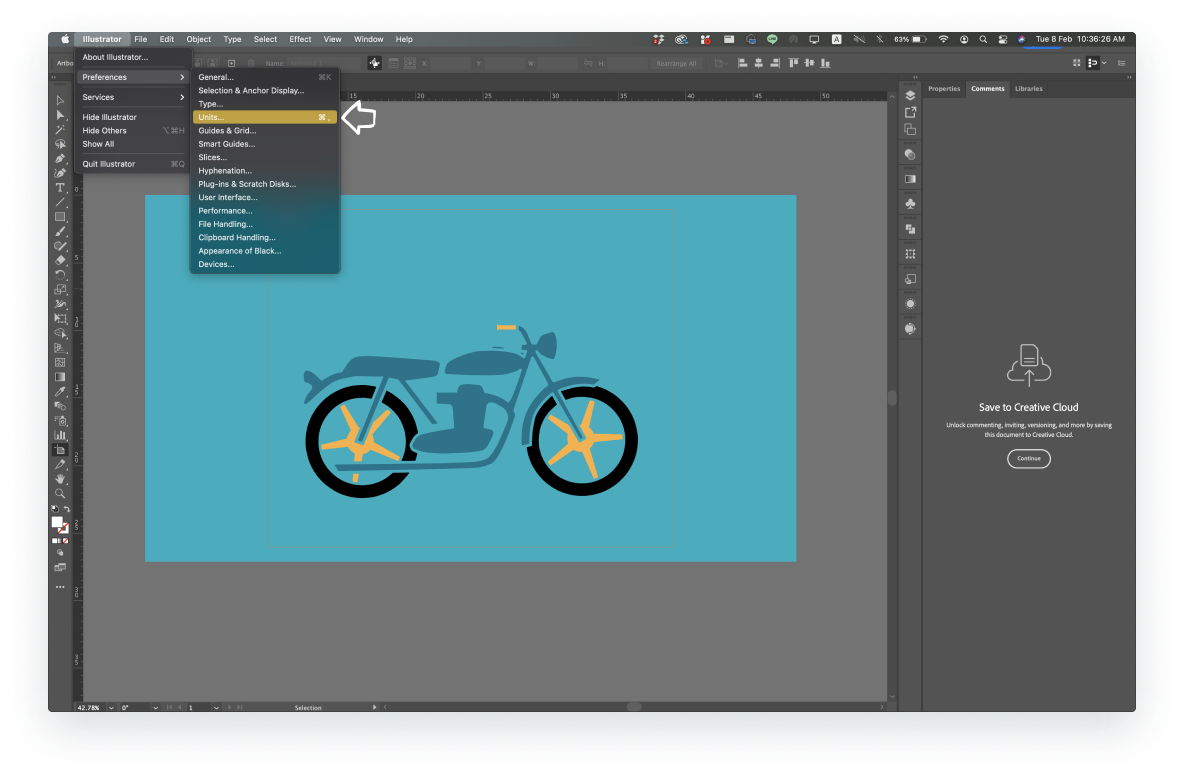 Step 2:
As you can see there are options to set the General, Stroke and Type Units of measurements. Select the option you wish from the drop down menu and click OK.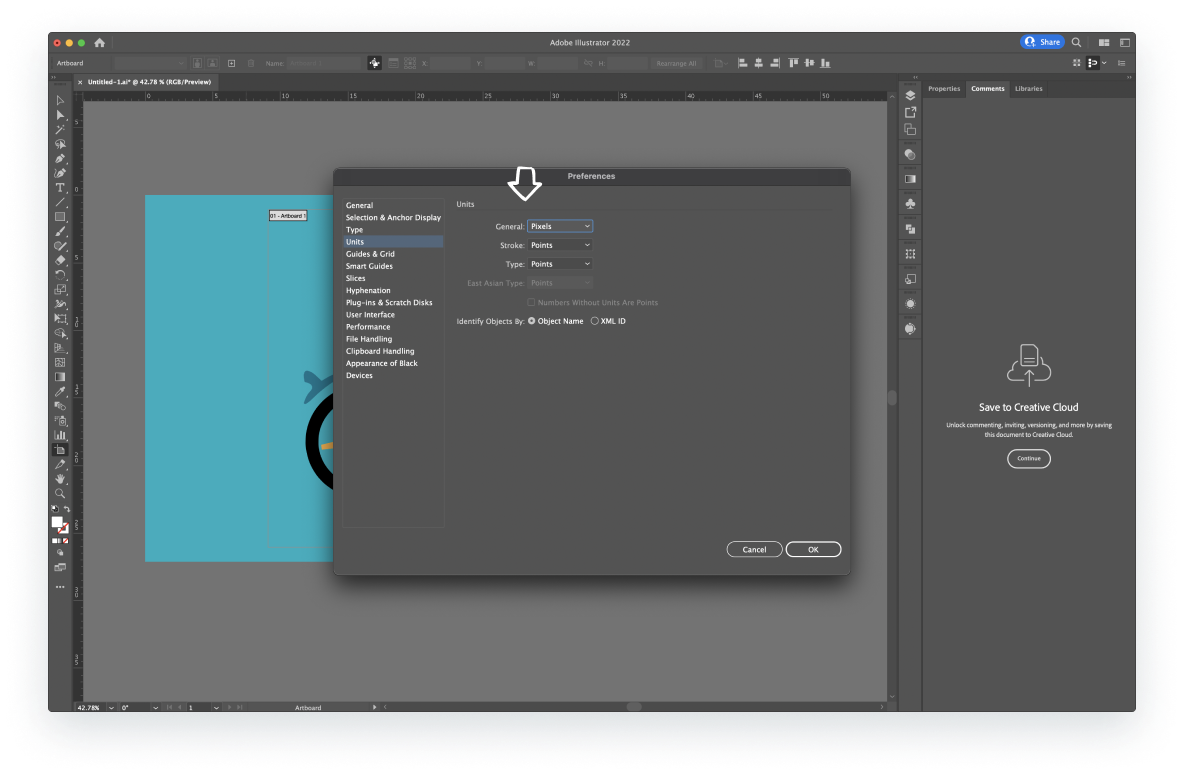 Adobe Illustrator Classroom in a Book – official training series from Adobe, developed with the support of Adobe product experts. This book will help you to build a strong foundation in creating a stunning logos, illustrations, and posters.
Adobe Illustrator Course
Our Adobe Illustrator course runs for 2 weeks and contains 3 lessons. This course will take you through all the basics of the Adobe Illustrator software, helping you get your settings and default options perfect for you, through to working with more advanced effects and learning all those important shortcuts.
Our friendly, fun sessions will leave you with the skills to get the most out of all the Adobe Illustrator's many features, knowing how to work professionally with gradients, fonts, shapes and images, able you ready to build an impressive portfolio.
If you are interested in learning more about Adobe Illustrator then please contact us for more information or click here for full Adobe Illustrator course details.