We all want to make money. And if we can earn income online from our own homes, remote, all the better! One of the best ways to do this is via web design. You don't have to be the most artistic person in the world – all you need are a few skills, a great Internet connection, and maybe some design tools. We'll tell you 30 ways to make money online in Thailand to get you started!
1. Brochure site design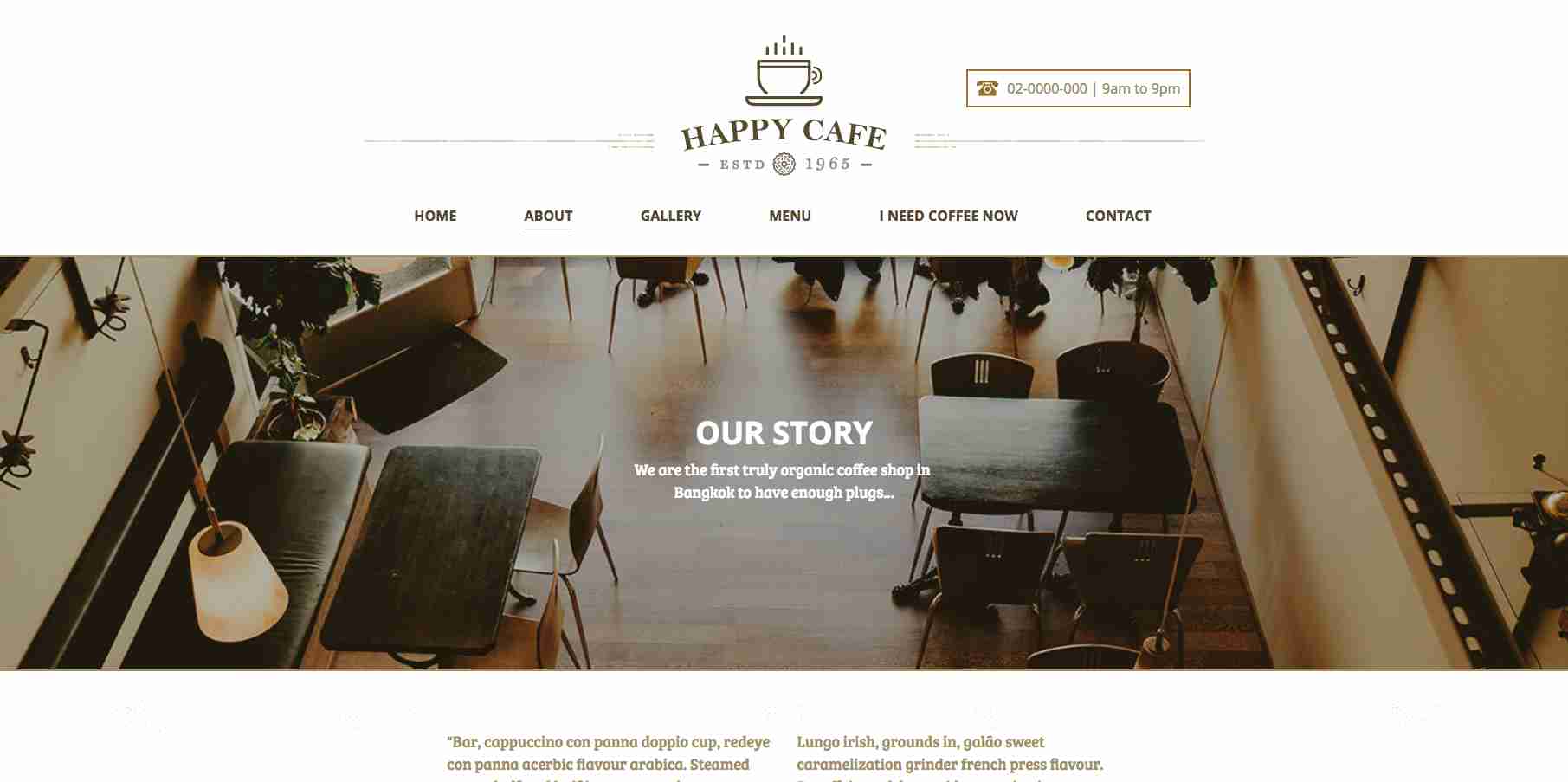 Brochure sites are simple 5-10 page sites for small businesses and do not take too many resources, expertise, or time to make. They are essentially the bread and butter to generating income online and something that can lead to a lot more work later on down the road. The sites are small and a great way to get your teeth in the website building business. There are lots of templates that you can work on initially until you get a better idea of what they should look like.
Skills needed:
You will, of course, need knowledge of HTML, CSS or WordPress. Not only this, but you will also need the skills to really understand your customers' requirements and how to choose the best images and copy for their target audience. It's not as difficult as it sounds and will get easier the more you do it. There are lots of tutorials on YouTube and other Internet sites on how to use WordPress, so I recommend you start there.
Resources needed:
Often small businesses do not have the best images and copy so you will need to look at partnering with a photographer or copywriter. However, if you are skilled in these areas then by all means offer a package deal to your client.
How to find clients:
Start with asking your network if they know any small businesses that need your help. Following that, put some ads on social media for a specific package that you can offer.
Small businesses like packages that include everything they need. Make great use of Facebook and your own community pages. You can even go cold calling if you want, but make sure that you stay safe and that people know where you are.
Type of income:
Income is generally project-based, but you can also charge them a monthly fee or project cost.
How I made money online:
While I was busy completing my web design and development course, I used my own site to practice what I was learning. By creating my own website, I was able to accurately show potential clients what I was capable of producing. My first client was a friend of mine, for who I built a site at a minimal cost. She then referred me to her friends and my portfolio gradually grew to the point that I could establish myself as an authority in my field. Today, I can charge above industry standard rates and clients are happy to pay. To make money online, it's all about working your way up and building an impressive portfolio.
2. Copywriting 
Copywriting provides content in the actual act of writing text for advertising and marketing. 'Copy' is the written content that aims to increase brand awareness and ultimately persuade or educate a person/group into taking a particular action. Basically, everything you see written is copy, and everything needs copy. It's the most important aspect of advertising and web design, along with UX. In fact, this article is copy!
Skills needed:
You will need a good knowledge of the language you are writing in; this will most likely be English (+50% of all websites). You will need to know how to use good grammar and vocabulary and have the ability to research the topic you are writing about to turn it into a readable product. The ability to research and listen to the needs and opinions of the demographic you are writing for is key in writing persuasive copy.
Having knowledge of SEO such as using keywords and phrases and using links is a useful skill, as a lot of clients will want you to do it. By doing SEO you can also charge more for your services. You can read up many tips online about copywriting and SEO. Make use of as many resources as you can to improve your writing skills. Another great way is to read books!
Resources needed:
No software packages needed, Google Docs is free and is great to edit and share documents. Trello is awesome to manage your projects and create visual boards, lists, and cards to make it easier to keep resources together. Websites like pexels.com offer high-quality images which are free to download in various sizes; one downside is that the range is limited. There are loads more sites such as unsplash.com, which offer the same. Check out our article on Free Image Sites to see more websites that offer free photos.
How to find clients:
Join groups, blogs, and forums to build your network.

Offer to do work for someone for free if, in turn, they provide you with at least 2 paying customers.

Build a portfolio and create an email list of businesses and customers to showcase your work to. You can use platforms such as Upwork, but as someone starting out with a minimal portfolio, it is hard to compete with established writers, as they will have more proof of work.

You can also try approaching advertisement agencies.  They will have companies that produce advertising material, which may be a great source of work.

Try to advertise your services to local businesses such as gyms, cafes, or agencies, as they often have work. It may also be beneficial to join groups, such as The Professional Copywriters Association, The Direct Marketing Association and the International Association of Female Copywriters.
Type of income:
Prices are paid per word and per project completed. You can also be paid in stages for a big project. If you are managing a blog you may be paid monthly to do so, i.e. a retainer.
How I made money online:
I never saw myself writing copy for websites. It was only when I realised that there was such a great need for it that I decided to add it to my service offerings. Just when I thought that the distinction in my university English and Communications class was all for nothing, here came the chance to use it!
Having already established myself as a web designer, I simply added website copy as an optional service for new clients.
3. Logo design
A logo is a form of identification for any good brand (or bad one). It's a combination of text and visual imagery that serves two purposes:
It tells people the name of the company and …

Creates a visual symbol that represents your business.
Some logos have powerful symbolic associations connected to people's memory, like the Coke logo. Creating a logo is something that can be very useful to have in your Web design tool belt. Many small companies need logos, and once you have your foot in the door more work often follow.
Skills needed:
Research. It is important to understand your client and the industry that you are working for. Find out as much as you can about the business how your logo can make them standout. Find inspiration online—apps like Pinterest and Logospire are a good place to start.
You will need a good knowledge of working with vector graphics. There are a number of programs that use vectors such as the Adobe Suite.
To increase your knowledge, take as many online tutorials as you can. Play around with logo design for anything you can think of until you are proficient. Design a logo for your cat, or one for your favourite food. Practice, practice, practice!
Resources needed:
You will need Adobe Illustrator software. Based on the Adobe plan you can choose to pay for the product on a monthly basis or get an annual plan. If you are looking for free software to get you started, consider Vectr or Inkscape. Most logos will also need some typography. You can get free fonts from sources like FrontSquirrel, Google Fonts, or design your own from scratch!
How to find clients:
Start by asking your network if they know anyone who needs your help.
Check www.fiverr.com, it's a great resource to start from. Put your price up on the site and get orders. The more good reviews you get the faster you will reach the top of the rating.
You can also make use of social media. Advertise on your local community pages, or go door to door in your local town centre.
Type of income:
Prices are paid per project completed.
How I made money online:
Practice makes perfect. Starting with my own logo, I was able to leverage the support of my friends and family, using social media. First, I offered a few close friends a free design, to build a small portfolio of references and testimonials. Next, I offered a free design to every Facebook friend who brought a paying client with them. Basically, a buy one get one free special. When the special was over, I had over 20 new logos on my portfolio with an equal number of people singing my praises and spreading the word. If you want to read more about designing logo and brand design, read our step-by-step guide to brand design and identity
4. Online Marketing
Online marketing is the online promotion of a brand, product or service. It also includes mobile phones, display advertising, and any other digital platforms. It's basically anything you see online and advertised. Social media posts, banners, pop-ups, you name it. Most of the online marketing work you will do will most likely fall under the following categories:
Search engine optimization (SEO)

Search engine marketing (SEM)

Content marketing

Social media marketing (SMM)

Pay-per-click advertising (PPC)

Affiliate marketing

Email marketing
Skills needed:
To effectively execute a successful digital marketing campaign, prior experience in a sales environment is beneficial, but not mandatory. The more experience you have, the better the plan will go. Also, clients will often ask you how much experience you have. You can always offer a free digital marketing plan to a few friends to get the experience on paper.
Resources needed:
A reliable computer and good Internet connection is all you need to get started.
How to find clients:
Digital responds to digital. Your main platforms for finding clients will lie within your own presence. Make sure your own SEO is up to scratch and maintain a high presence on social media through Facebook groups and LinkedIn.
Type of income:
Prices can be paid hourly, monthly, or per project.
How I made money online:
Always start by testing your new skills on your own brand. When people see what you are doing, they will ask for it too. Using a screenshot of your top Google ranking and exclaiming:
"We got to number one. We can do the same for you!"
is far more effective than just telling people that you can help them with their SEO. Showing proof is ALWAYS better. I took every online SEO class I could until I had perfected what I needed to know. I then added further optimization as an extra to my website packages to promote sales faster. To learn more about digital marketing and see our step-by-step process on how to become a digital marketer
5. Copywriting for Facebook Ads
Copywriting for Facebook ads provides content in the actual writing of text for Facebook advertising. The 'copy' is the written content that aims to prompt an action from the Facebook user. So, it's the few lines, called short copy, which you see on the ad. This is the post copy, the headline, and the image copy (if there is any, although there always should be). It's not easy to do, as there is often a character count, and you have to get your idea across in a very short format.
Skills needed:
A good command of the English language, spelling, and punctuation is a must. In order to write condensed copy that sells, a good understanding of sales psychology is also beneficial. You also need to be able to seriously cut copy and ideas down to about 150 characters. Many places actually recommend 90 characters and no more for post copy.
Resources needed:
No software packages needed, Google Docs is free and is great to edit and share documents. To learn more about the rules and guidelines for Facebook ads, take a look at their official guide.
How to find clients:
As obvious as it may seem, Facebook ads may be the best platform to market your Facebook copywriting skills. Invest in your own Facebook ads to showcase your talent and attract new customers.
Type of income:
Prices are paid per word, per project, or per month.
How I made money online:
Facebook Blueprint is definitely step one. It's a free course, developed by Facebook itself, to help you understand the ins and outs of Facebook ads and regulations. For me, this was enlightening. I combined this knowledge with practices from other Facebook courses I had attended with a handful of other experts. With the basic knowledge from Facebook Blueprint, combined with the knowledge of these experts, I was able to create ads for my own brand and fine-tune an "Ad Recipe" for specific target areas. When I was ready, I found clients that I would like to work with and called to introduce myself. My pitch was this:
"I will bring you customers over the next 48 hours FOR FREE! If I can do this, will you consider working with me on a long-term campaign?"
Obviously, nobody is going to say no to free customers. In those 48 hours, I created a campaign on Facebook and ran it over 24 hours. If I could get the results, the new customer was pretty much guaranteed.
6. UX design
User experience (UX) design is the process of improving user satisfaction with a product by optimizing user-friendliness, ease of use, and accessibility in the interaction with the product. Basically, making it look nice and easier to use. People want to use things that are fun and not difficult. If the journey to get your client to where you want them to be is too long, you will lose your client.
Skills needed:
Like every other industry, UX design has its own rules, standards and guidelines, make sure you read up or take a course before you start designing. Once you know the basic rules, you will need to familiarize yourself with the tools and programs used by UX designers. Popular programs for designing and prototyping are Sketch, UXPin, Adobe XD, and InVision. You'll need to know some basic development applications. A fair knowledge of WordPress, HTML, CSS, and JavaScript skills at Codepen or JSfiddle are necessary.
Resources needed:
UX workflows usually involve three main tasks—user research (with Survey Monkey and Typeform), wireframing (with Sketch, Balsamiq, Wireframe.cc, Figma.com) and prototyping. Most UX design can be done online through WordPress and other content management systems. It is always a good idea to have installations such as Adobe Dreamweaver and Notepad++ for more complex projects.
How to find clients:
Start by building your portfolio through friends. Once you have a fair amount of examples on your portfolio, you can start approaching brands with examples of what you have created.
Type of income:
Prices are paid per hour or per project.
How I made money online:
I got cheeky with this one, but it worked! First, I would find clients that I wanted to work with and leverage the poor UX design of their current site for research—I would film strangers trying to navigate their site to make a booking/ buy a product/ find information. Then, I would edit a short video to show the client how potential clients were battling on their site. At the end of the video, I would then offer my solution and the projected results. For example, if four out of the five strangers gave up, they were losing 80% of their online business. I could then suggest that my UX design could make their online efforts five times more successful.
7. Building an application
In computing, a web app (or web application) is a client-server computer program which the client runs in a web browser. Common web apps include webmail, online retail sales, online auctions, wikis, instant messaging services, and many other functions. Basically, an app is anything on your mobile or computer that does something. We used to call them programs. Apps can be designed for pretty much anything—recognising a plant, playing music, writing letters, etc.
Skills needed:
Like all creative projects, you will start off by sketching (on pen and paper) your ideas. Ask yourself what problem your application is trying to solve, what is the purpose, and what value you can bring to your users. Once you have outlined your ideas, you will need to develop a wireframe that outlines your app's functionality and design. You will also need some basic DevOps to be able to set up your development environment/server and to be able to build and launch the app. As a beginner, it is probably best to use an app builder like (Kony, Appery, Biznessapps). Although for simple front-end web development, you can hone your HTML, CSS, and JavaScript skills with Codepen or JSfiddle.
Node.js works if you only know JavaScript and don't want to learn another language, as it's a JavaScript platform for back-end development (you can also use MongoDB as your database since it's also based on JavaScript). Otherwise, you should also know one of the following languages (and usually a web framework) if you intend to build a complete web app:
If you know how to do UX wireframes and design the UI you can complete the project all by yourself. But usually, it's a huge piece of work and should be covered by other specialists. If this all sounds like gibberish, then possibly app development isn't for you.
Resources needed:
It doesn't matter what your idea is for the app, every programmer will need the following tools: an application in which to construct the User Interface (like Xcode), a programming language like Swift for iOS to develop the app, know how to construct UI, and handle user interaction. Starter kits and existing Flux implementations. HTML5, Boilerplate and Bootstrap are popular front-end templates for your app. Most of the time you will need to install Bower for dependency management (npm for those using Node.js and CocoaPods for iOS developers).
In the testing stage you will need such as Jasmine or Karma for JavaScript, Rspec for Ruby, PyTest for Python, PHPUnit for PHP, Quick as an alternative to xCTest for iOS development, or whatever tool you feel would work for you.
If you are still following this, then you may have a future as a developer!
How to find clients:
Searching the web for websites that may benefit from a mobile application will show the greatest results. Contact the appropriate representative with examples of applications you have previously developed. Include a pitch of how an application could benefit their brand and enter into a negotiation of how you can help them meet their needs and grow their brand.
Type of income:
Prices are paid per hour or per project.
How I made money online:
I find creating mockups of app designs gets potential clients more excited. When I find a client that I feel would highly benefit from an app, I contact them via email with three things:
A spunky-worded email about how the world is moving onto apps and how they can benefit.

A mockup of what their app could look like.

Some examples of apps and testimonials from previous projects.
Always follow up with a phone call, a day or two later. I like to use this call to check that the right person got my mail and chat about the possibilities going forward.
8. Website maintenance
Maintaining websites involves the updates of plugins, copy, multimedia, and debugging for an active website built on any number of platforms. It is your job to ensure that a website is performing at its optimum level at any given time.
Skills needed:
A working knowledge of up-to-date web design and development practises is a must. A short course in web development can be sufficient to get started.
Resources needed:
You will definitely need a strong internet connection. For custom-built sites, you will need Dreamweaver, Notepad++, or any program in line with what your client's site has been built on. Other software you may need are Google Console and Analytics to track the performance of your website and monitor how your website is displayed to the public. A good back-up software/ provider like Blogvault is also invaluable to prevent loss of data and content. Lastly, to make sure your content is up-to-date and relevant, a WordPress plugin like broken links or Dead Link Spider can alert you when your hyperlink gives your viewers errors or lead to broken pages.
How to find clients:
Start by offering your services to those within your network. With every new client, ask for at least two new referrals. Within a short amount of time, you should quite easily grow your client base into a sustainable workflow and income.
Type of income:
Prices are paid per hour or monthly.
How I made money online:
I leveraged this form of steady income by first offering it to my website design clients as an add-on service. Because these clients were already working with me and trusted me, this was an easy way to get a foot in the door.
Most of the time, you won't spend more than an hour a month on a client's site. Charging them the equivalent of an hour per month, I find, works out sufficiently. There will be months where you only spend 5 minutes doing updates. There will also be months where you spend 2 hours debugging customized code. Either way, it generally works out in your favour for a steady piece of income.
9. Consulting
If you're an expert in any field, you could potentially find people willing to pay you to counsel them on their personal or business goals.
Skills needed:
Good knowledge of your niche you wish to consult people on. Also, some digital marketing knowledge and techniques to help increase leads and close deals.
Resources needed:
Most of the time you just need an internet connection, Skype, or any other messenger.
How to find clients:
If you don't know where to start go to www.clarity.fm and set up a free profile first. Once your profile is set up, people will find you and book a session you'll get paid for.
Type of income:
Usually, you get paid per hour. It always depends on the client and you can negotiate this part.
How I made money online:
I like to give my clients options. Small businesses sometimes don't have the budget for ongoing services, but don't know where to start for themselves. I will always offer the option that makes me the most money first. If I can see that they are not going to take this option, I will offer a consultation to share my knowledge with them.
I do this mainly with Facebook marketing, but can be applied to any field of web design:
An hour of online evaluation of the client's current presence and how to improve it

WordPress Training

Blog Writing

SEO
As long as you have avid knowledge in any field, you can consult on it.
10. Test websites
Before launching a product, most of the time companies do testing to find out weak spots. They are looking for people who have a strong idea of what makes a good website. Is the design clean and easy to navigate? Are the website's functions useful?
Skills needed:
There is no particular knowledge needed. Just your personal opinion as a user.
Resources needed:
You will need an Internet connection and computer or smartphone. Possibly sometimes with option to record your tests.
How to find clients:
There are many websites where companies are looking for users who wish to do testing such as:
Type of income:
Most of the time you get paid by the hour.
How I made money online:
I offered free evaluations to my friends and family in return for testimonials. The shining reviews got me more attention from all the potential clients that found me online.
11. Graphic design
Graphic design is basically designing and layout of most things on the internet. This doesn't include web pages, but does include ads, posters, etc.
Historically, Graphic Design has been a print heavy media. So it used to create corporate identities, advertisements, books and just about any form of visual media. These days it is more digital.
Skills needed:
The following skills are fundamental for beginners who want to start a career as graphic designer:
Typography

Colour Theory

Photo / Image processing
A basic graphic design course is the bare minimum to get started with this. Further knowledge of vectors, typography, art, and print requirements are a must.
Resources needed:
You will need the Adobe Creative Suite software, primarily Photoshop, Illustrator, and Indesign. Based on the Adobe plan you can choose to pay for the product on a monthly basis or get the annual plan. A good graphics pad is always helpful too.
How to find clients:
Start by asking your network if they know anyone who needs your help. There are many online platforms out there, such as Fiverr and Elance that offer a simple start to your graphic design career. Taking on smaller projects will help you fine-tune your skills and build your portfolio for better exposure.
Type of income:
Prices can be charged hourly or per project.
How I made money online:
I have always found my friends and family to be great leverage points. Once I had built a small portfolio, getting the people who already know and trust me to share my work online was not hard. I asked them to refer me to their friends and family as well.
Joining local networking meetings was also highly beneficial in growing my client base.
As my portfolio grew, so did my client pool. When enough people were talking about what I had done for them, it was no longer a matter of looking for clients. I even hired an extra graphic designer to work for me full-time!
12. Responsive design makeover
As over half of all internet traffic is generated by mobile devices, it is perhaps surprising many websites still do not offer a version of their website designed to work on smaller displays. If you spot one, offering to redesign it could be a lucrative opportunity.
Skills needed:
Google defines responsive design as "where the server always sends the same HTML code to all devices and CSS is used to alter the rendering of the page on the device." So you will need a strong understanding of HTML and CSS. You will also need a sound understanding of UX principles to ensure the users a smooth ride when using the mobile version. Most of the changes to existing websites will be in the following categories:
Layout and proportions

Menu Navigation

Resizing of images, videos and ads

Retrofitting of HTML tables
Resources needed:
You will need to start, as always, with wireframing. Tools like UXPin and Balsamiq are designed specifically for this purpose. Adobe XD and Sketch will be needed to add UI elements to your design. Adobe XD can also be used for wireframing if you prefer to keep your workflow in one place. You will probably also need a code editor such as Sublime, Atom, or Brackets and a web browser like Chrome to test your changes.
How to find clients:
It's estimated that 17% of small business websites aren't mobile friendly  Google local businesses in your area and check how their sites perform on a mobile display. This is a service you can charge existing clients for too.
Type of income:
Prices are paid per project completed.
How I made money online:
When I find a potential client with an unresponsive website, my first go-to is to scare them into hiring me:
"Hey, [client name]! You are losing out on 80% of your website's traffic! Here's why…"
The cold hard facts are that 80% of the world is browsing the web from their mobile phones. If you let the client know that they are missing all of these people and that you can fix their problem, talking them into paying you money is a piece of cake.
13. PSD to HTML
Many people create or save designs for sites in PSD or Photoshop format. As a web designer with the correct software and knowledge of coding, you can convert these to HTML, and thus make them website ready.
Skills needed:
Although there are a lot of programs that offer automatic conversions, they are not able to deliver complicated designs or develop custom code to clients. To be able to convert and render beautiful custom web design you will need the following skills:
Photoshop –  you will need to be able to slice original images that can't be replicated through code

Coding – of course, you will need to know basic coding languages like HTML to set up the framework, CSS to add style, and Javascript to add interaction to your website

Frameworks – like Bootstrap or Foundation are optional and can make front end development must easier without starting from scratch

SEO – be able to provide extra value to your clients by making sure the website you create is SEO friendly
You will also need an eye for design to ensure that the finished product looks good.
Resources needed:
You will need the Adobe Creative Suite in order for your computer to recognise the file. As always you need a rough wireframe idea of what the site needs to look like. You will also need good conversion software such as CSS Hat for Adobe, or CSS3ps. 
How to find clients:
Post your talents on various sites that look for resources. There are also a number of social media pages that connect resources to clients.
Type of income:
Prices are paid per project completed.
How I made money online:
I found that interactive maps were very high in demand when I started offering this skill. I then started targeting businesses that would benefit from something like this. Tourism sites, lodges, resorts, and anywhere that users would want more information on the layout before they arrived. I then designed a package offer where these clients could send me a picture of their area and I would create an interactive map for them. Whenever the users hovered over an area of the map, there would be a picture and further information on that section. All I needed to do was develop a single example to send potential clients and they were hooked!
14. Social Media Marketing
Social media is an integral part of almost everyone on the planet's day. In order to truly market a product, your client needs to harness the power of social media to reach a multitude of possible clients.
Skills needed:
An eye for engaging copy and the ability to write it. You need to know exactly what to say to reel potential clients in and make money online by creating a copy that attracts likes and shares. This includes the ability to take and adjust photos and videos to spice up your posts. A basic understanding of SEO and reach is also necessary to ensure that your marketing doesn't just disappear in the flood of adverts. If you're interested in learning how to do social media marketing, check out our Social Media Marketing Course.
Resources needed:
Very few resources are needed for social media marketing. You will obviously need a stable internet connection and a device on which to access that various platforms. This can be done on a mobile phone, although a laptop is more recommended. Check out our free ebook on how to become a Social Media Manager for more information. If you want to step up your social media marketing game, consider using tools like HootSuite or PostPlanner to help you manage a variety of different platforms and automate your posts.
How to find clients:
Going door-to-door to various businesses in your area is a good way to start. Target places that need feet through the door to survive, such as hotels and guest lodges. Create a comprehensive business plan that you can show them, so that they know exactly what you are offering.
Type of income:
Many businesses will pay you a retainer per month to manage their social media marketing.
How I made money online:
While businesses are definitely becoming more aware of the benefits of social media marketing, I find that many of them are still reluctant to hand over money to make it work. With so many self-proclaimed "experts" out there, this doesn't really surprise me. I use results to convince them that I am the best choice for their business.
I will offer a free test run to the business I want to work with. The length of this test run will depend on my potential income with this potential client. Once I have shown them the results that they can achieve, it is easy to get them to sign on the dotted line.
15. Blogging
Blogging is fast becoming one of the most popular ways of generating income online. Create engagement with many people around the world by writing about a certain topic. Link affiliate sites (e.g. shopping sites or advertising to your popular blog to make money).
Skills needed:
You need to be able to write and have a good understanding of SEO. For it to earn money online, your blog needs to be popular and have a good volume of web traffic hitting it. You also need to understand digital marketing, and how to get affiliates to link to your blog, or how to sell products such as coaching or writing with your blog. Bonus points if you know some coding and can design your own website or personalize an existing template.
Resources needed:
A stable Internet connection and a laptop are basically the only resources that you need to start blogging. You will of course need interesting and relevant content. This can be found through experience or research.
How to find clients:
Begin your blog, put best SEO practices into use, and advertise your blog on your social media platforms. Once your blog is popular, you can approach suitable partners via telephone or email to either advertise on your blog or affiliate with it.
Type of income:
There are numerous ways that money is paid via blogging. It could be a percentage of products sold or it could be via your own products being sold. Each blog is different.
How I made money online:
I started by writing articles in my own niche for my own website and LinkedIn page. This was a great way to start a portfolio. Next, I found websites that were in line with my niche. I then offered them one or two articles to publish, so I could be featured as a guest writer. Once this was done, I then listed my services as a copywriter online. Using the links to the articles I had written, I could show that I had experience and authority in my chosen subjects.
16. Banner creation
[text-blocks id="70094″]
Banners are advertising strips used on most websites. Creating them involves having knowledge of design as well as the correct software. You need to be able to place images correctly in order to attract attention, as well as write engaging short copy.
Skills needed:
A good grasp on marketing principles and what works for your audience is essential, including value propositions and creating engaging calls to action. On the design side, you will need to know the anatomy of banner ads and how to use colours, visual elements, and text. Therefore, you will need basic design skills and the ability to use software such as the Adobe Suite. Being able to write engaging, short copy is a useful skill too. Knowledge of the correct banner sizes and how to resize existing ones is also necessary.
Resources needed:
A good computer on which to run decent design software is a must, as well as the actual software itself. If you are just starting out and want to practice on free software, Canva is a good place to start. Abode Illustrator and Photoshop are great upgrades if you want more functionality to your software. You will also need a stable and preferably uncapped internet connection in order to test and send your banners.
How to find clients:
Advertise your skills on social media pages designed to set up clients and resources. You can also create your own webpage with sound SEO principles in order to advertise your craft. Make sure that everyone in your community knows about your offer, many jobs are found via friends and family!
Type of Income:
Payment is usually done per project.
How I made money online:
I was lucky enough to have a graphic designer as a father. He taught me everything I needed to know about graphic design and creation on a corporate scale. This, combined with my web design and development education, gave me a step up.
For those that don't have a graphic designing dad as a mentor, Youtube tutorials are just as good. I still use them, from time to time. The client will often give you the specifications of the banner (sizing etc), so it's really just a matter of making sure you can design something that looks and functions well.
To advertise this service to clients, I would create the best banner I possibly could and place it on my website. This banner would obviously be advertising banner design. Another great idea (that I wish I had thought of when I was just starting) would be to contact local listing sites and offer a partnership to them. For example, their advertisers could utilize your banner designing services for their website. In exchange for this business, you can offer them a commission or a discounted rate.
17. Create Stock Images
Many small websites and businesses can't afford professional web design and make use of stock graphics and templates. Creating them can be a lucrative sideline as one graphic can be sold numerous times per year on various sites. Stock graphics and images can be either in vector format, clip art or photography.
Skills needed:
The ability to use a camera and take professional photographs and/or a design suite such as Adobe with the skills and ability to use it to its full potential. You need a natural creativeness and an ability to see what graphics are currently selling and match them.
Resources needed:
A decent computer on which to run the design suite as well as a good stable Internet connection. Adobe InDesign, Illustrator, and Photoshop are the most commonly used software packages.
How to find clients:
Once you have created your graphics, you can contact sites to sell them. iStock, Getty Images, Shutterstock, Unsplash, and Pexels are some examples of sites that buy or host stock images.
How I made money online:
Payment is usually per download of a single image, per site.
18. All-in-one solutions
People love shopping at big stores where they can get everything they need in one go. Become the Internet version of this, and offer your clients a one-stop service. SEO, social media, website design, content creation… anything they could want, you can offer.
Skills needed:
Here you will need to be a jack-of-all-trades. In order to offer a one-stop solution, you will need design skills, web development and design, copywriting skills, content management skills, digital marketing skills, and of course social media and SEO skills.
Resources needed:
A stable Internet connection, a high powered laptop, a design suite such as Adobe Design, and the ability to research are all resources needed if you want to offer a bit of everything. Don't be afraid to partner up with another person who has another set of skills to your own in order to really offer the client the best service.
How to find clients:
Advertise on local social media community groups and create your own social media pages such as Facebook and  LinkedIn. You can also try cold calling and actually visiting businesses in your local area with a professional business proposal.
Type of income:
Payment can either be per project, or on a retainer basis depending on what services you are offering.
How I made money online:
You will notice that many of the top online solutions have different pricing tiers for different levels of affordability. These are often labelled as "Beginner, Advanced and Professional" or "Bronze, Silver and Gold" packages. These package deals often encourage clients to spend more money with you, as they feel they are getting more value for money.
I started using this psychology in design packages first. I figured that if brands were wanting a new logo, they would probably be wanting to expand on that in a very short space of time. Obviously, I wanted to make sure that all that business went through me. To do this, I would suggest package deals for added value, to any client inquiring about a logo design. For example, instead of just a logo design, they could get a logo + business card + flyer design and save 15% on the total cost. Or choose the deluxe package and get a full corporate identity package + website and save 20%. Websites offer even more opportunities for packaging. I offer a starter package (basic 4 page website with SEO and responsive design) and offer larger packages to up-sell from there. These cater for those wanting online stores, maintenance plans, additional pages, and custom coded booking systems.
19. Build an online shopping platform
Shopify and other online shopping portals are one of the most popular ways that people shop these days. Many businesses require an online shop. You can build and manage these online shops for various businesses.
Skills needed:
You will need a sound understanding of how the various platforms work. Research what is best for each individual client, and how you can provide them with their best experience. Get to know common issues with online shops and how to troubleshoot them. Make sure that you know how to do all the bells and whistles of each platform. Having some coding skills can help you personalise your clients website is definitely a plus
Resources needed:
Here you will only need a stable Internet connection and a laptop. Most of the online shopping platforms such as Shopify are built completely on the web, so you don't need any specialised software. WordPress and WooCommerce is also another popular to host for e-commerce websites.
How To Find Clients:
Advertise on social media as well as your own SEO ranked website. Again, you can also do cold calling into actual boutique shops in order to physically sell the idea to them. A client that understands what you are offering and need for that offering will most likely sign up with you.
Type of income:
Payment could either be on a project basis, or on a retainer/management basis.
How I made money online:
The first online store I ever built was for a friend who was starting her own clothing brand. I used WordPress and the WooCommerce plugin to start. It was easy enough to set up with the online guides and I spruced things up a bit by adding my own custom code. Because it was for a friend, I could try and test different solutions without being shouted at by an angry client. By the time I had finished with her e-commerce website, we were both happy with the product. I then used this site to show what I could do to more potential clients and built up my portfolio.
20. Freelance At An Agency
Yes, we know you don't want to actually work for a big corporate, which is why freelancing is so great. You are still the master of your own destiny, can come and go as you please, and charge what you wish. Plus the exposure and experience is great for your portfolio and street cred.
Skills needed:
You will need the required skill depending on which position you go for. If it's junior, then you don't need to be as skilled as a senior designer. The beauty of freelancing is how many skills you pick up from other designers around you, and how many contacts you make.
Resources needed:
You will need your own laptop with the required software, most likely Adobe Design Suite. Be sure to take you laptop in when you meet the agency for the first time. You will also need an email address and a flash drive in order to transfer work between your laptop and the agency.
How to find clients:
Check on social media sites as well as local Whatsapp or other chat program groups. Search the internet for freelance positions in your area, and then apply via email or the chosen career site.
Type of income:
Payment is usually per month.
How I made money online:
First of all, some agencies don't use freelancers at all. In today's economy, I realised I had to go for the "big fish" that were bubbling over with extra work if I wanted any steady flow of work to materialize.  With popular agencies often bubbling over with CVs from self-proclaimed designers, I came to the conclusion that I would have to offer something of great value for any agency to so much as think about offering me some freelance work.
I am always a little cheeky in my approach to networking, so I always either get an exuberant "YES!" or a hard "No". My approach is to find popular agencies that I am producing a superior product for. I then offer to share my knowledge with them. They are then producing a better product and I get cut in on the business that is coming through. It's a win-win! Here are more pro-tips to get you started on your journey to make money online! 
21. Sell A Product
Focus on one particular product and build a website around selling it. It may be T-shirts with cool prints on them,  a snippet of code that does amazing things or reusable drinking vessels. Either way, you create and manage one website designed to do one thing.
Skills needed:
You will obviously need to be able to design websites, so coding skills or the ability to use platforms like WordPress and make use of a design suite such as Adobe. You will also need to be able to create and manage an online shop.
Resources needed:
A laptop or computer on which to design and manage your website is mandatory. You can use platforms designed for selling products like Shopify or build your own online store in WordPress + WooCommerce. You will also need a product to sell.
How to find clients:
Advertise your product on social media via pages, as well as your website. Create content content update, and put best SEO practices into play in order to be seen.
Type of income:
Payment would most likely be per item sold.
How I made money online:
Admittedly, I have not done this myself. However, I guarantee that you have seen this done before. Experts, such as Billy Gene Is Marketing, use this to sell a single online program or a single product. They then use online platforms, such as Facebook Ads, to gain greater exposure.
22. Create portfolios
All creators need a portfolio in order to showcase their skills. Not everyone has the time or skills to create their own portfolio on the net. You can create portfolios for other people.
Skills needed:
You will need to know which portfolio sites are the best for which type of client. For example, if you have a copywriting client you will need to know how to showcase their skills only using text. Each platform is different, so research into which platform works for which content, and how to make the best use of it.
Resources needed:
A laptop and a stable Internet connection and a hosting platform. Popular places to host portfolio's are Wix, Contently, or custom-built websites. Design software such as Illustrator and Photoshop can greatly benefit you if you need to tweak or create images and designs.
How to find clients:
Advertise on social media. There are pages created to connect creators to clients, so peruse those and post as messages advertising your offering. Possibly approaching each creative individually via a social media platform is also an idea.
Type of income:
Payment would be done per project completed.
How I made money online:
The first online portfolio I ever created was for a photographer friend of mine. She shot the most beautiful wedding photos and wanted to build her brand to the point that she could do it full time. Getting online was the first step to doing this.
I created her portfolio site for free, only asking for referrals in return. The great thing about photographers is that they know a lot of other photographers. It's like an exclusive club. Within a month, I had myself 3 more paid portfolio sites to do. I would say that was worth the time and effort of one freebie?
23. Design And Code Templates
Templates are a HUGE business when it comes to design platforms such as WordPress and Wix. Many people who are creating their own sites have not the foggiest idea about either design or layout and just use a template. There are hundreds of thousands of templates in use, and there is always a need for more.
Skills needed:
You will need an understanding of the basic coding parameters a well as design limitations. At the same time, you need to be able to design beautiful themes that attract attention immediately. You will also need above average skills in Illustrator and InDesign in order to create the best themes possible. Some key guidelines you should follow when designing your next templates:
Use colours responsibly – keep in mind that your favourite colours may not be everyones. Choose general colours that fit your template and leave it to your customer to personalize it with their colours.

Keep marketing in mind – take your templates to the next level by making sure your templates include marketing prospects. For example, a cafe template could have an image library to showcase their unique drinks or the cafe's atmosphere

Layouts should be easy to modify – keep in mind that many of your template users will have little to no skills in modifying your templates and images. Therefore picture indented templates may not work for someone who does not have the skills to photoshop their own images to replace it with your stock photos

Don't forget the rest of world – once your template is uploaded, it is accessible to anyone in the world. Not all of your customers will use the same browser and system configurations that you do. Keep things simple and global by making sure that your templates work for the majority of people
Resources Needed:
A laptop and a design suite such as Adobe are essential. You should also have a subscription to a good stock image site for the pictures you will include in your templates. Be sure to have a decent Internet connection in order to submit your templates and themes to sites such as Theme Forest or Mojo Themes.
How To Find Clients:
Submit your theme to a theme marketplace like Mojo Themes or Theme Forest. You can also build off a framework, like Genesis, that has an examples gallery or store that you can add your theme to. Create your own site and market the theme yourself. The easiest is to submit a free version of your theme to WordPress.org with an option to upgrade to the premium version.
Type of income:
Payment would be per download of your theme or template.
How I made money online:
I opted to use my templates as client perks, rather than sell them in bulk. The allure of having a one of a kind site is very attractive to many creative startups. They are also willing to pay for this exclusivity.
If building these templates is something you enjoy, you can make a full-time job of this. Build your own online store or use one of the above-mentioned platforms for added exposure. That way, there's no dealing with picky clients. You design a template using your own creative input and put it up for sale as is. Simple.
24. Write A Book
If you have special knowledge about a niche design skill, or even just have the ability to pass on knowledge, you can always write a book on the subject. There are always people wanting to get into web design, and they are always looking for guides on how to do it.
Skills needed:
You will need decent communication and writing skills. Writing a book on a technical subject does not need a storyline, but it does need to be interesting enough to actually read. Develop your story-telling skills by reading the type of books you want to write to get a better sense of writing style in your niche. There are hundreds of articles and guides on the Internet that will get you started on your writing journey
Resources needed:
Very few resources are needed to write a book, you could even do it with a piece of paper and a pen if you really want to. A laptop with access to the Internet is preferable though. Writing software is not necessary, as free online resources such as Google Docs are readily available.
How to find clients:
Once your book is written, you would need to find a publisher to either print it, or market it as an ebook. You could, of course, market it yourself as well. Make use of the internet and social media to heavily promote your book.
Type of Income:
Payment would be per book sold.
How I made money online:
I find that ebooks are a great way to passively earn money online. I use them on my own personal site. Once I have written my book on my chosen subject (some form of online marketing), I then place it on my site as a product for sale. I find it important to automate this process. That way, site visitors can buy my books and courses, making me money while I sleep!
25. Online courses
Online courses are all the rage. One can learn anything from a foreign language to knitting via online courses. You could set up a YouTube channel and create lessons that people could subscribe to or use sites like Udemy and Skillshare. Alternately, you could teach live via Skype or another platform.
Skills needed:
You would need decent communication skills and the ability to explain concepts. If you are teaching live, you would need to be able to handle one-on-one or talking in front of a crowd. Learn how to market your course and engage your audience to maximize earning money online.
Resources needed:
A strong and stable internet connection, a web camera, and a computer would be all the resources that you need. Make sure that your course topic is in demand and the content and teaching materials you use are effective and engaging.
If you want to have control over your sales price and use advanced marketing features to sell your online course, you can use a standalone or all-in-one platform to host your online course. 
How to find clients:
Clients could be acquired via advertising on social media or your own website. Joining a company that already has a database of clients is another great way to get your name out there.
Type of income:
Payment could be via channel sign up, or per lesson.
How I made money online:
Very similar to ebooks, this is a great form of passive income. I use the following mediums for courses:
ebooks

Audio Recordings

Webinars

Video Series

Email series
Once I have created my course and divided the content into manageable steps, I am able to upload it to my own website and automate sales. No matter what your field of expertise, you can do the same!
Most recently, I consulted with an ice cream maker on this subject. We are now creating a video recipe book on how to make your own gourmet ice cream. This will be sold by releasing sneak peaks of the final product on Facebook and Instagram, letting users know that they can learn to make these themselves!
26. Email campaigns
Many companies still send emailers to their databases. These need to be designed and written well as well as the correct size. You can create emailers and actually email them to the database for clients.
Skills needed:
Basic design skills and knowledge of a design suite such as Adobe. Emailers need to be designed just like any other site to be attention-grabbing and relevant. You will also need to be able to create relevant, engaging content for the body of the emailer.
Resources needed:
A decent computer on which to run the design suite as well as a good stable internet connection. Adobe InDesign, Illustrator and Photoshop are the most commonly used software packages. Platforms such as Mailchimp also offer free design tools and marketing automation services.
How to find clients:
Advertising on social media as well as actually approaching potential clients with a solid business proposal are both good ways to go.
Type of income:
Payment would be on a retainer basis.
How I made money online:
As mentioned previously, it's always better to start using your own brand as an example. I did this by introducing a weekly emailer for my own database. Through this emailer, business owners were exposed directly to the potential of what could be applied to them. It didn't take long to build up enough credibility to start offering this service to others.
27. Seasonal services
Everyone loves seasonal festivities. Whether it's an actual season thing like summer or winter, or a holiday-thing like Christmas, many people want their websites to reflect various seasonal changes. You can simply update websites with appropriate graphics or slogans such as "Seasons Greetings".
Skills needed:
Back-end knowledge of sites such as WordPress and Wix would be essential as most sites would be hosted on these platforms. You would also need to know how to acquire and use graphics and fonts and of course web design skills to make the changes.
Resources needed:
Not many resources are needed for this, basically just a laptop or computer and access to a stable, uncapped Internet connection. Possibly a subscription to a stock graphics site would be beneficial, but there are many free options out there as well.
How to find clients:
Advertising on social media as well as adding it to your list of services on your own SEO ranked website would be great. Cold calling potential businesses in the area with a sound business idea and examples is another way to obtain clients.
Type of income:
Payment would be per completion of the project.
How I made money online:
The first place I would start would be my existing client base. These people already know and trust me, so will be more likely to take me up on a crazy idea like a "Christmas Website Makeover". I would also use social media to promote services like this one as a seasonal special to new clients.
28. Web hosting
Dealing with clients hosting services is often a nightmare. Cut out the middle-man, and make extra cash, by offering your own hosting service.
Skills needed:
You will need a sound knowledge of how hosting works, and things like pricing, disk space and bandwidth, MySQL databases, Cpanel and email accounts. There are a number of companies that offer some sort of reselling plans. You need to research which ones are viable from where you live.
Resources needed:
You will need your own laptop or computer with stable and fast internet access to access you Web Host Manager (WHM) control panel.
How to find clients:
Offer it as an extension service to your existing clients, and advertise on social media and your website to attract new ones.
Type of income:
You will be paid a monthly hosting fee by the client.
How I made money online:
I found a local hosting service for clients in my own country that I found very reliable. This service then sold me a bulk hosting package, so that I could control hundreds of domains as a host, using their servers. They charged me a base monthly or annual rate for rental and I could then offer hosting services to my clients at competitive rates.
29. Sell your services and intellectual property to other developers
This may sound counter-productive, but it's a great way to get your name out there. Selling your layouts, graphics, templates, or time to other web design companies make use of designs that you may have lying around doing nothing.
Skills needed:
No real skills are needed, aside from the obvious skills to create designs in the first place. Selling is a skill that you may need to convince other companies to buy your time or products, but good products will speak for themselves.
Resources needed:
You will obviously need your company resources in order to create designs and graphics for your own design company, and then you simply sell the excess. A laptop or computer, a design suite such as Adobe, and a stable and fast Internet connection are all necessary.
How to find clients:
Approach other design companies directly. Also make use of your social media platforms to scan for potential clients, and advertise any excess designs or time that you have. Make yourself and products sound rare and sought after.
Type of income:
You will be paid per project or possibly per hour of your time.
How I made money online:
The thing about this day and age is that people are always looking for shortcuts. The best part is that they are willing to pay for these shortcuts. I found this when I designed a product map template for my own company and a friend asked if she could use it for her marketing clients.
 The odds are that if you have solved a problem you have had in your industry, others in your industry may be demanding the same solutions. Leverage that and solve a problem.
30. Landing pages
Lead generation has become one of the most in-demand online services of the 21st century. The most effective way to collect leads is through landing pages that take users through a sales funnel that converts. These landing pages are simple, stand-alone pages designed to collect lead information.
Skills needed:
A short course in web development can be sufficient to get started. Start by reading our article on how to develop the perfect landing page.
Resources needed:
You will definitely need a strong Internet connection. For custom-built landing pages, you can use a program such as DreamWeaver or online platforms, like GetResponse or ClickFunnels.
How to find clients:
Contact businesses in your target market and offer a free trial. When you have proven that your landing page can generate leads for their company, then discuss a monthly retainer.
Type of income:
Prices are paid monthly.
How I made money online:
Much like my social media marketing approach, I approached companies that I would like to work with. Once I had made sure that they would do their due diligence with following up on leads, I would offer them a 24-hour free trial. When the companies were shown how many leads they could get in just 24 hours, they were more than happy to jump on board for a long-term contract.
Conclusion:
And there you have it! There are many, many ways to make money online. All you need is a set of skills and talents, a laptop, an Internet connection, and sometimes some software. If you are thinking, wait, what if I don't have any of the above-mentioned skills, how can I start earning money online? Don't worry, Web Courses Bangkok offers a wide range of courses that include web and graphic design, digital marketing, photography, etc. Read THIS article to learn more about how to get an education visa to come study at our school and start your online career! If you are industrious enough, there is nothing standing in your way! Good luck on your quest to making money online!